In the world of online shopping, free shipping has become a coveted perk that can save shoppers significant amounts of money. Whether you're buying clothes, electronics, or household items, the cost of shipping can quickly add up. That's why it's crucial to stay informed about the best free shipping promotions of the year to make the most of your online shopping experience. In this blog post, we'll highlight some of the most exciting and generous free shipping offers from various retailers that you won't want to miss out on. Get ready to save big while enjoying the convenience of shopping from the comfort of your own home!
Amazon Prime Day: A Shopper's Paradise
When it comes to massive sales events with free shipping, Amazon Prime Day takes the cake. This annual extravaganza offers exclusive deals and lightning-fast shipping for Prime members. With a vast range of products on offer, from electronics to home goods and everything in between, Amazon Prime Day is a shopping event you won't want to miss. Mark your calendar and prepare for some serious savings!
Black Friday and Cyber Monday: Free Shipping Bonanza
With the holiday season in full swing, online shoppers are on the lookout for the best available shipping rates. Retailers scramble during the rush of Black Friday to get the attention of as many consumers as possible. As a result, Black Friday's free shipping is key for retailers who want a competitive advantage during the holiday season. In fact, 75% of online shoppers say Black Friday free shipping is crucial to their shopping experience, according to Shopify and 58% expect free next-day delivery.
Primarily, free doorstep delivery, majorly on Black Friday, is essential to remain competitive among online shopping brands. Ultimately, people are generally more interested in shopping online with retailers that offer free shipping.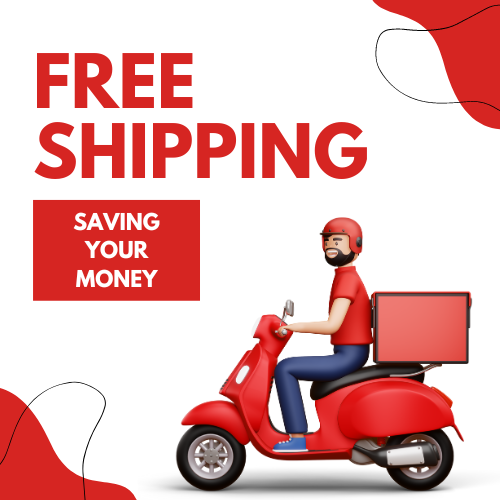 Free Shipping Days: Retailers Unite
Several times a year, various retailers come together to celebrate Free Shipping Day. On this special occasion, participating stores offer free shipping on all orders, regardless of the purchase amount. It's a fantastic opportunity to explore new retailers, discover unique products, and take advantage of the convenience of free shipping. Make sure to check the official Free Shipping Day website for a list of participating stores and plan your shopping accordingly.
Spring and Summer Sales: Free Shipping for Warm Weather
As the weather warms up, so do the sales. Spring and summer bring forth a flurry of promotional events, and many retailers include free shipping as part of their offers. From seasonal clothing to outdoor equipment and home decor, keep an eye out for these spring and summer sales to snag fantastic deals and enjoy the added perk of free shipping.
Loyalty Programs: Rewards That Include Free Shipping
Many retailers offer loyalty programs that reward frequent shoppers with exclusive perks, and free shipping is often among them. By joining loyalty programs or rewards clubs, you not only gain access to member-only discounts but also enjoy the benefit of free shipping on your orders. Keep an eye on your favorite retailers' loyalty programs and take advantage of this win-win situation.
Conclusion
In the world of online shopping, the lure of free shipping promotions can save you a significant amount of money while allowing you to conveniently shop from the comfort of your own home. From major sales events like Amazon Prime Day and Black Friday to dedicated free shipping days and loyalty program perks, there are plenty of opportunities throughout the year to make the most of free shipping offers. Stay informed, plan your shopping accordingly, and don't miss out on the best free shipping promotions of the year. Happy shopping and saving!