Brands often host giveaways during the holiday season, which are not only fun to participate in but can also reward you with amazing prizes. Here's your roadmap to navigating these giveaways and maximizing your chances of winning.
Map Point 1: Destination Social Media
Begin your journey on social media platforms – Facebook, Twitter, Instagram, and even Topgiftfornewday. Brands use these platforms to engage with their audience, and holiday giveaways are an essential part of this engagement. Follow your favorite brands, engage with their posts, and keep a lookout for any giveaway announcements.
Map Point 2: Newsletter Lane
As you travel further, don't forget to check your inbox. Brands often share news about their giveaways through newsletters. If you haven't already, subscribe to the newsletters of brands you love. It's a sure-shot way to stay updated about their holiday giveaways.
Map Point 3: Stop at Engagement Avenue
Simply following or subscribing to newsletters is not enough. Brands appreciate and often reward active followers. Like, share, comment on their posts, or even tag a friend. Your engagement can potentially increase your visibility and hence, your chances of winning.
Map Point 4: Explore Giveaway Alley
Next, turn to dedicated giveaway listing websites, like Giveaway Frenzy or Sweepstakes Advantage. These platforms consolidate various ongoing giveaways, making it easier for you to find and participate in them.
Map Point 5: Read the Rules Road
Every gievaway has a set of rules. Make sure you read and understand them before participating. From entry criteria to entry methods, understanding these rules can greatly increase your chances of winning. Giveaway rules are essentially the guiding framework that dictate how the giveaway operates. They contain important information including who can participate, how to enter, how winners are chosen, what the prizes are, and how they'll be distributed.
1. Eligibility Criteria: Rules often outline specific eligibility criteria. Some giveaways are restricted to certain regions, ages, or group of people
2. Entry Methods: The rules will outline the necessary steps to participate in the giveaway. This could range from liking and sharing a post, tagging friends, making a purchase, or filling out a form. Following the entry method properly is crucial – no matter how many times you enter, if it's not done correctly, your entries may not be counted.
3. Winner Selection and Notification: Rules will typically specify how winners will be chosen and notified. It may be a random draw, or it might be based on merit. Knowing this can help set your expectations right. Also, understanding the notification process ensures you don't miss out if you are the lucky winner.
4. Prize Details: Reading the rules can give you a clear idea about the prize – what it is, its value, and whether or not there are any conditions attached to it. For instance, if you win a trip, you'll want to know if the prize covers just the accommodation, or the airfare as well.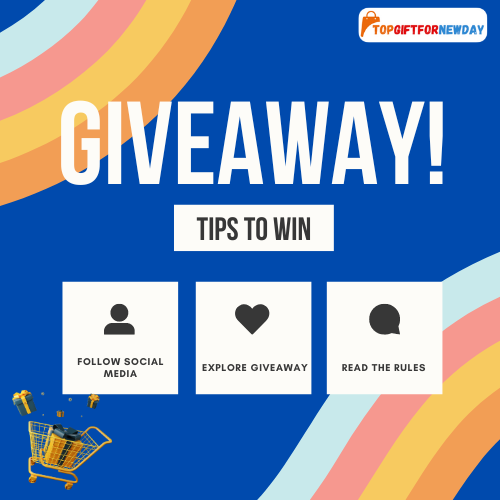 Map Point 6: Consistency Bridge
Consistency is crucial on this journey. The more giveaways you participate in, the better your chances of winning. However, ensure that you're genuinely interested in the prizes being offered.
Map Point 7: Check Your Info Street
Before you send off your application, carefully check all the information you have given, especially the contact details.You don't want to lose your winnings due to a typo or outdated information!
Map Point 8: Scam Alert Highway
Unfortunately, not all that glitters is gold. Some giveaways are scams. Be wary of those that ask for unnecessary personal information, require you to make a purchase, or don't clearly state the terms and conditions.
Remember, the journey is as enjoyable as the destination. Even if you don't win, participating in holiday giveaways can be a fun and exciting experience. So, buckle up, follow this roadmap, and get ready to make your holiday season even more festive and joyous. Happy holidays!